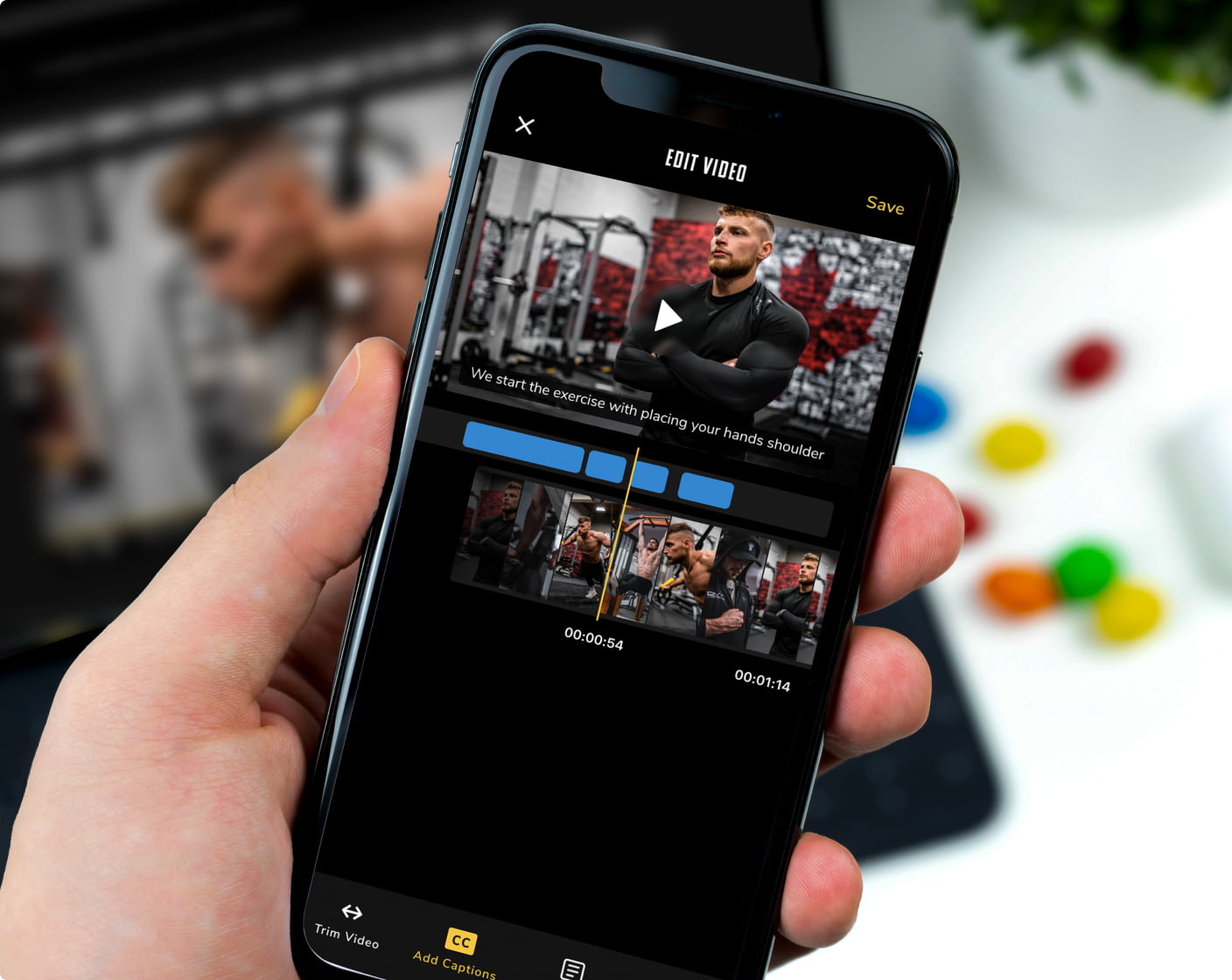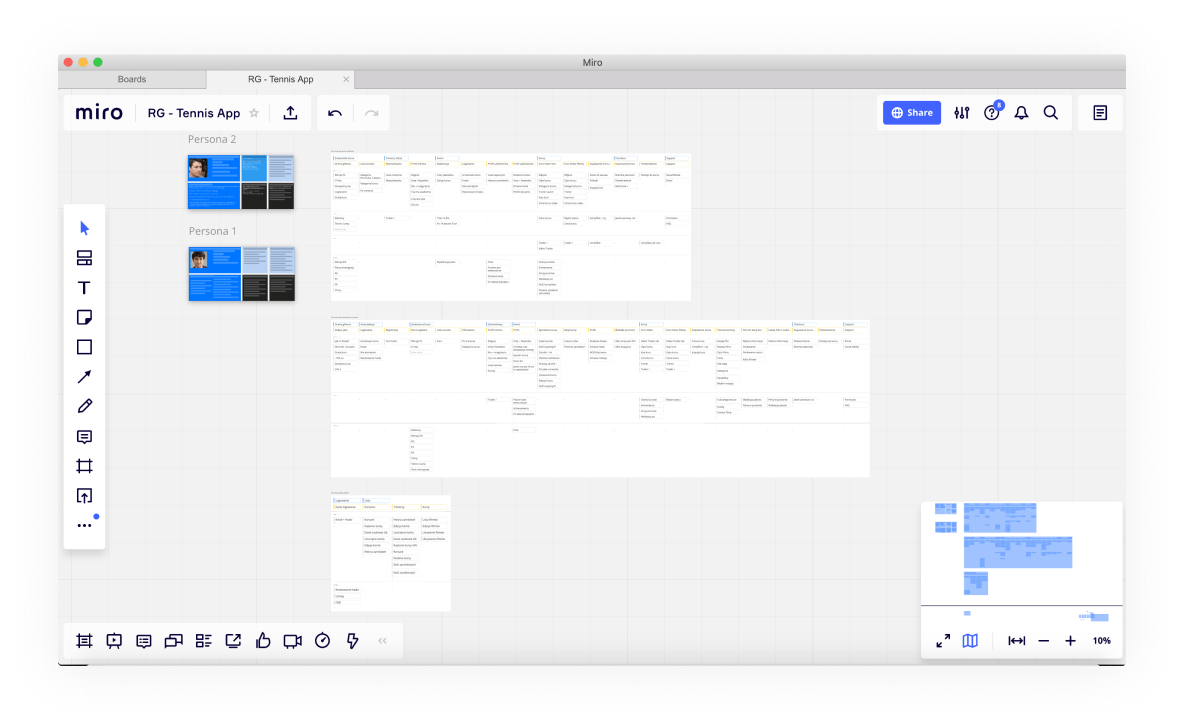 We started the project about Online Learning Platform with a briefing, which then turned into an Online Workshop. We used tools like: Personas, User Story Mapping and MoSCoW Prioritization. The workshop resulted in a detailed estimation based on User Stories from User Story Mapping.
Wireframing

& Prototyping
One of the most important elements of well-designed Online Learning Platform and services are understanding business and users goals. We designed detailed wireframes for Web and Mobile products, which then turned into a fully clickable prototype Lo-Fi.
Solution

& Discover 
and Define
The complexity and scope of the project forces us to choose tools that allow us to test specific functionalities in right time frames. In this project, the prototype was fully sufficient to work both on the business level and on the low-level level in the development team.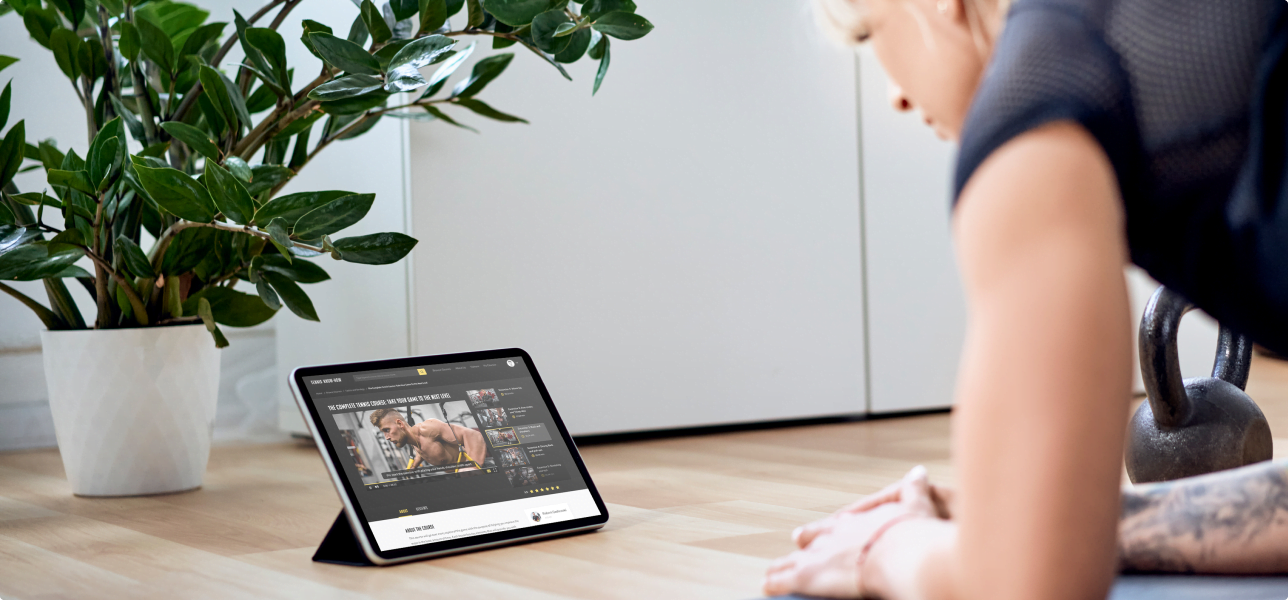 Cross-Platform iOS and Android App based on Flutter + Web
We decided on a cross-platform solution with a database based on Google Firebase. Keeping all aspects in the Google cloud allowed us to significantly accelerate the development.
For the Web version, we used the YII Framework based on the MVC architecture, which ultimately helped a lot in developing a coherent system.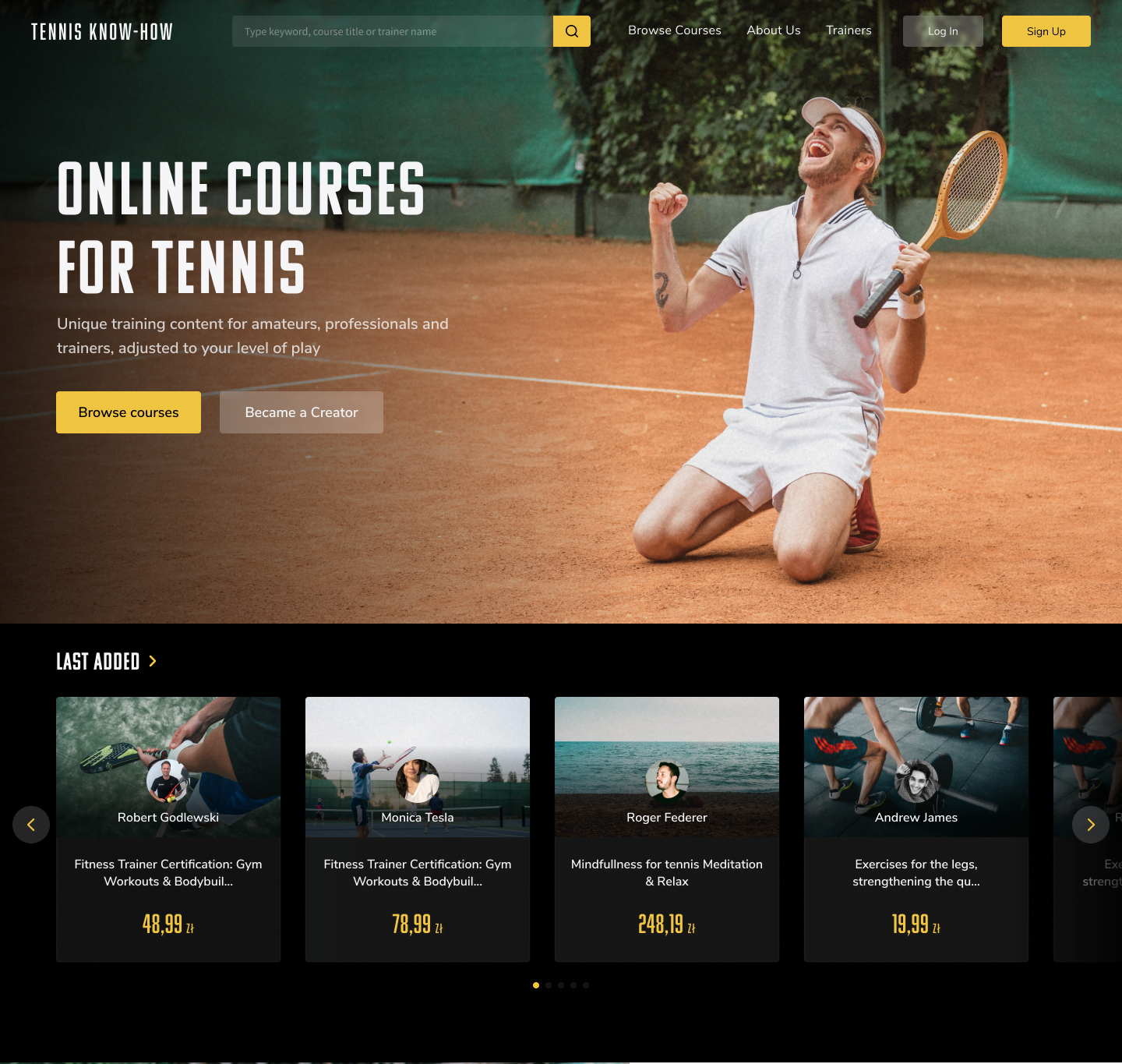 Conversion-oriented landingpage presents the most important information about the project, ie Call To Action for trainers and the ability to view recently added courses.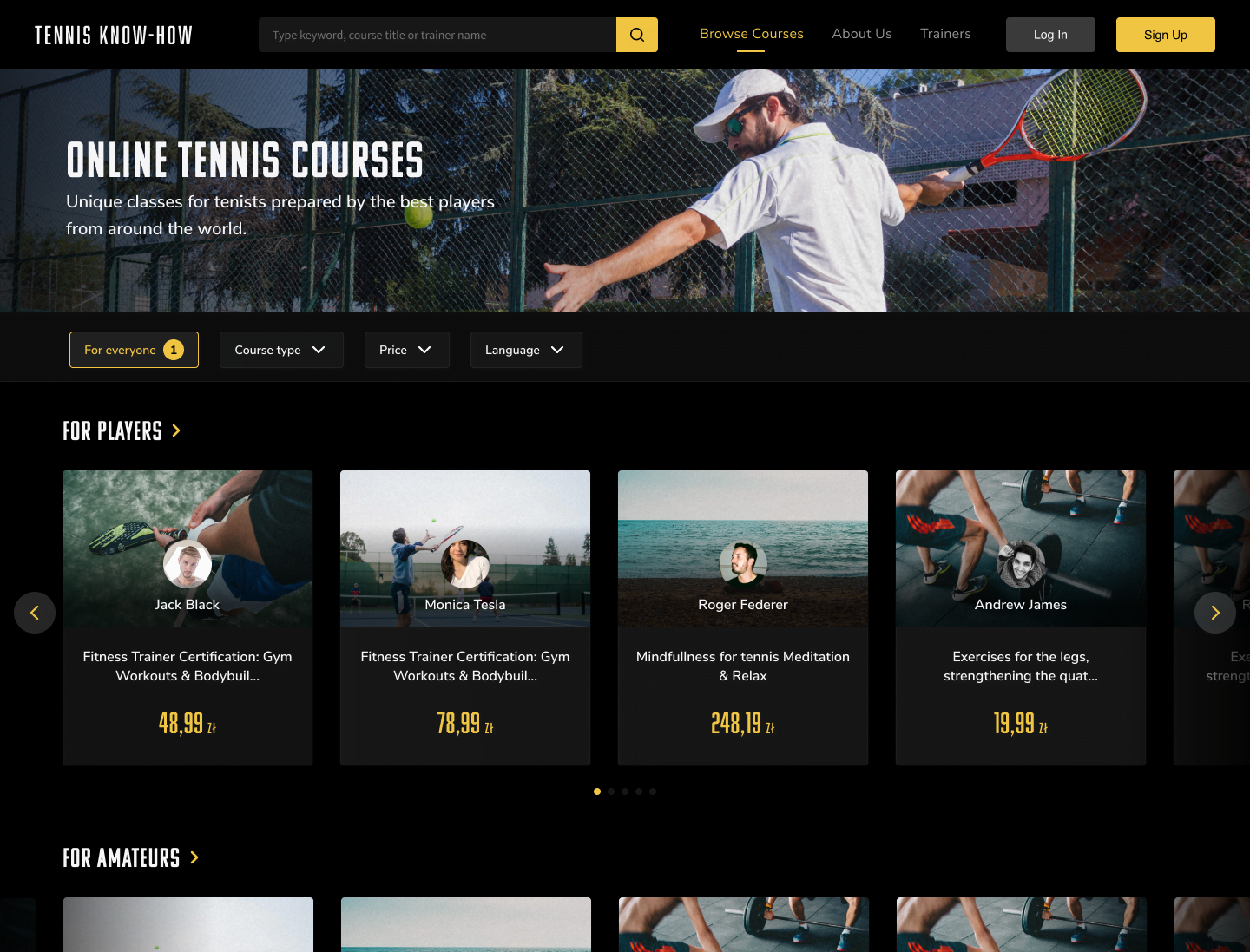 All Tennis Know How videos are available in both the mobile and web applications.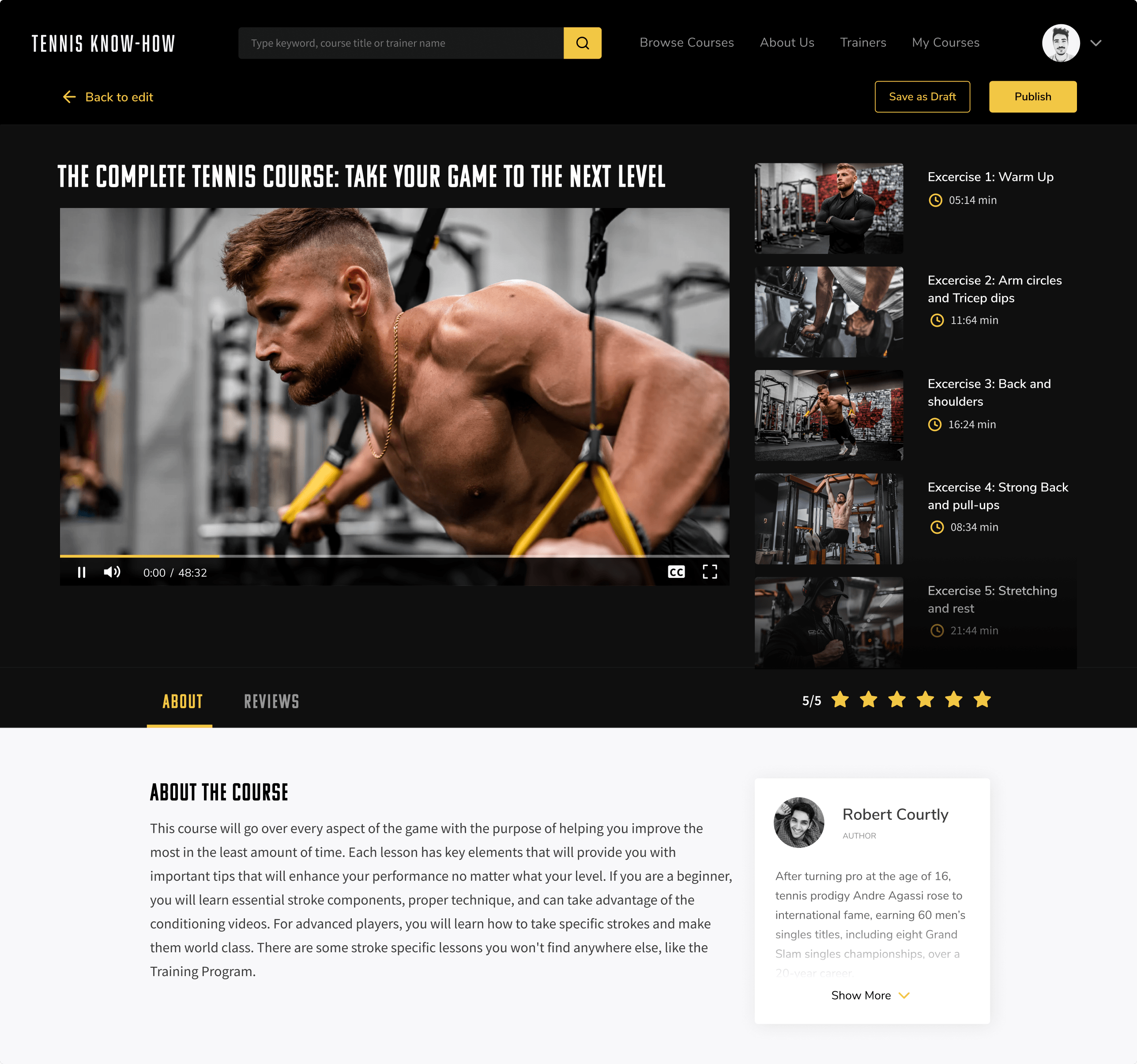 We used VIMEO for video hosting, and Cloudinary for editing, supported by A.I. That's helps us to automaticly trim videos, creating subtitles, avatars by face recognition etc. Thanks to which the application maintains visual consistency.
iOS & Android

Flutter App
The mobile application allows users to buying and watching movies, create new courses and edit videos.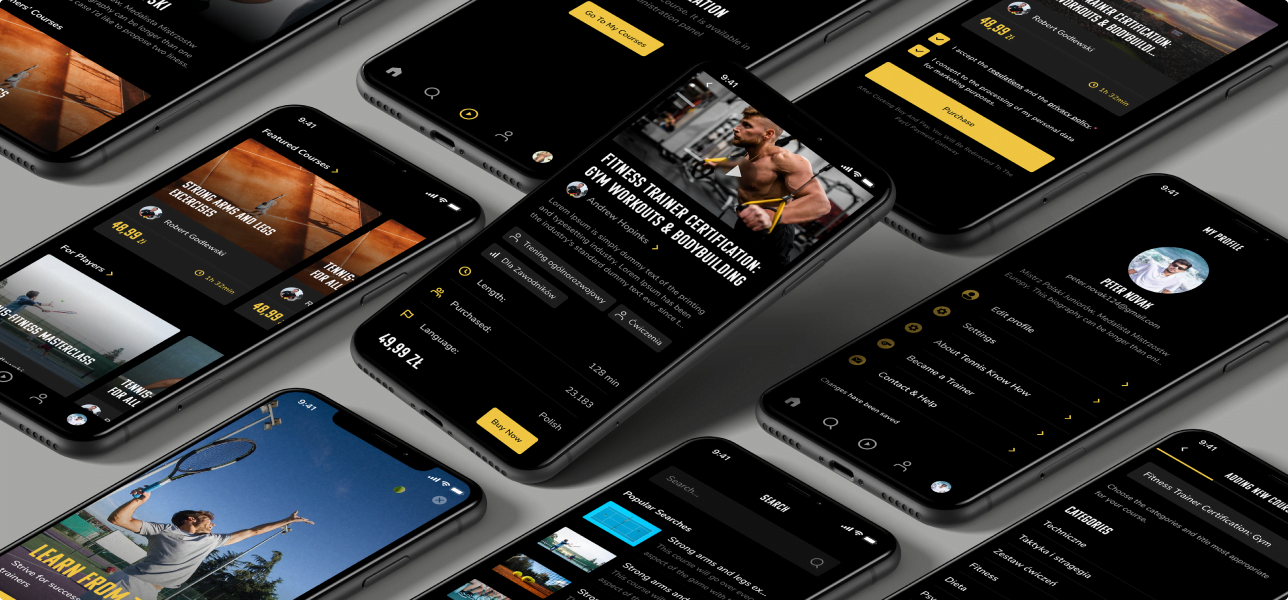 During a Product Workshop on the online learning platform, we noticed that one of the most important trainers's problems is time and technological skills. With the client, we decided to develop and allow the coaches to record videos directly from the tennis court using a mobile app.
We developed a functionality that allows editing, i.e. trimming videos, adding opening and end closing title boards and subtitles.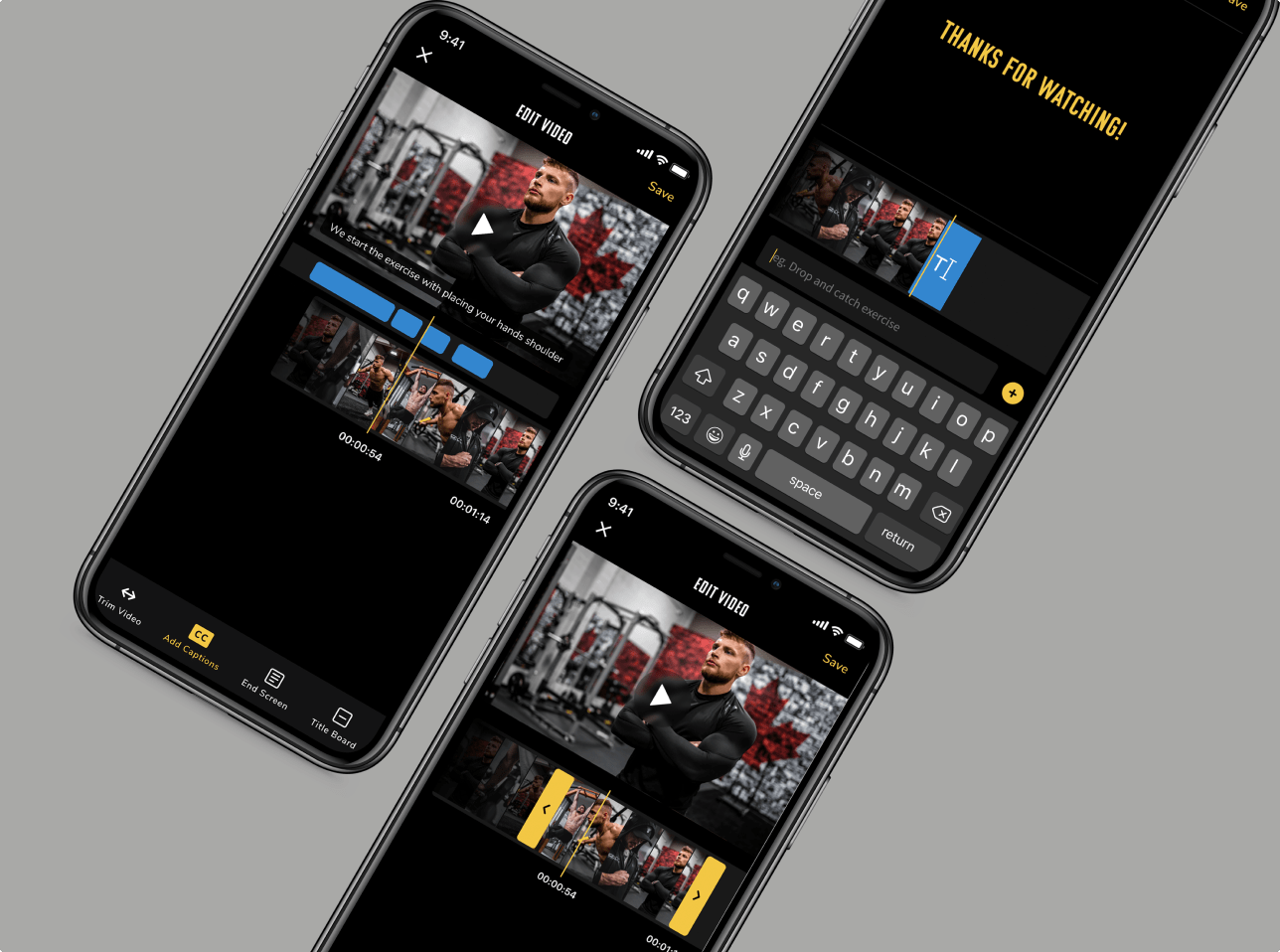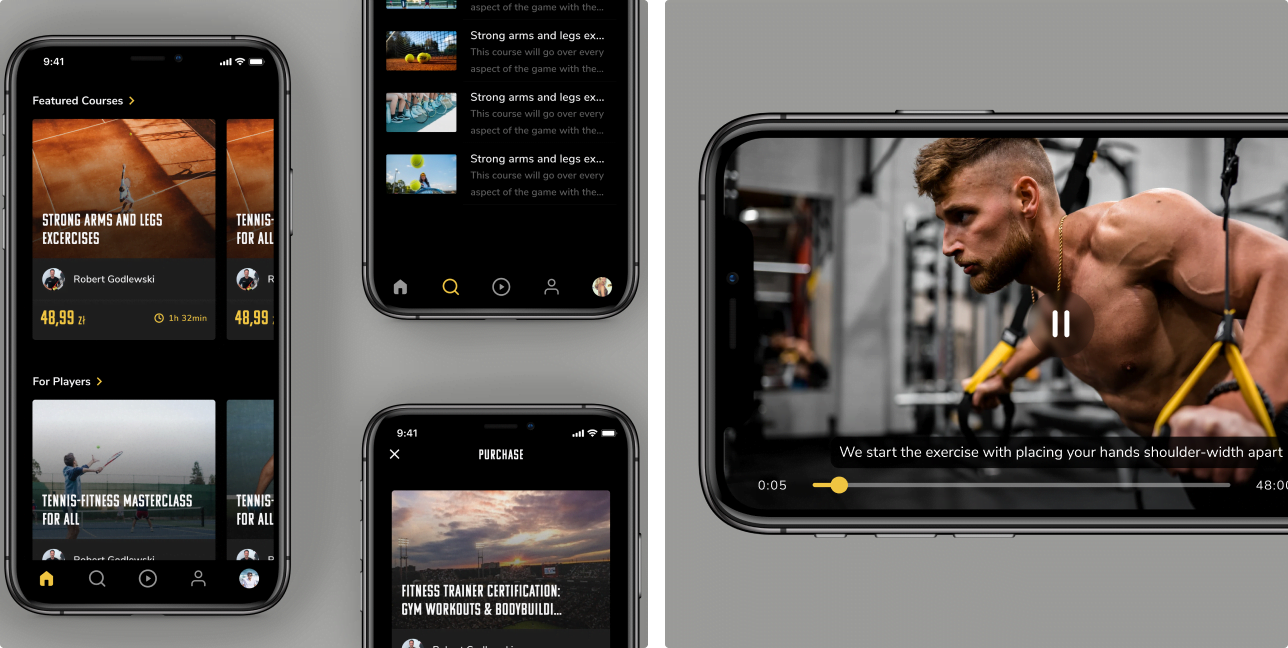 The key functionality is the ability to create courses by users, both in the web version and in the mobile application.