Product Design & UX/UI
We help organizations solve their design challenges by creating the unique User Experience values and Product Design of a Mobile and Web App.
Product Design Workshop

Online or stationary meetings and technological research. The main goal is to help you discover and validate the full potential of the digital product and your idea.

Wireframing & Prototyping

We prepare High Quality sketches of Mobile or Web Applications. Fully clickable and interactive prototypes helps understand business and users' goals.

Product Design

At the end is to wrap up developed ideas and concepts into an amazing and user-friendly design.

User Testing & Analytics

Data driven digital product increase possibility of success on your market. Thanks to innovative technologies and metrics we provide best experiences based on real data.
First Step:

Discover 
and Define
Our goal is to maximize understaing of your ides, expand and organize them into fully understable documentation and the vision for all stakeholders. This allows us to create a very detailed estimation and selection of the appropriate technology.
Get Free Consultation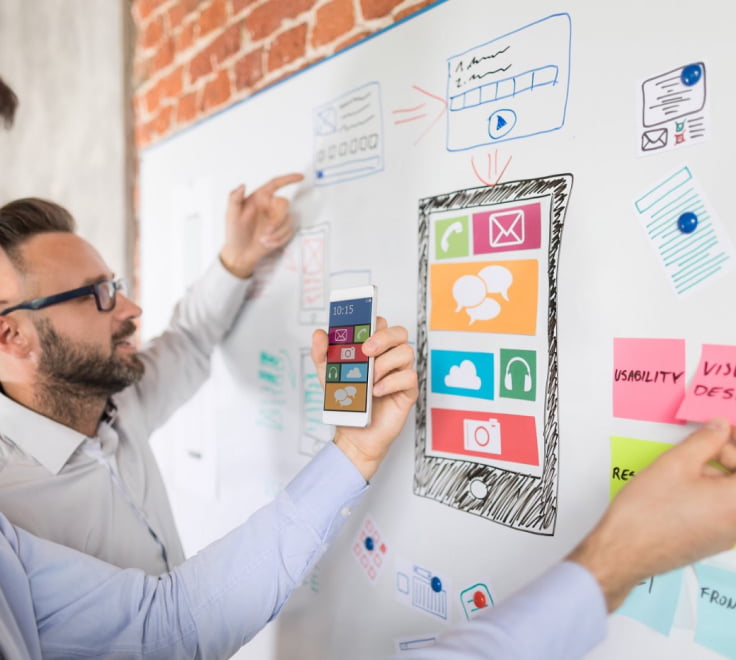 Tools we use
We approach each project individually by adapting selected tools to it. Model helps us to deliver products that are in line with the design assumptions and meet the business goals.
Briefing

Each project starts with a short briefing. After a free consultation, we make a decision on the next steps. Contact us to start.

Personas

Personas helps to bring all stakeholders to the same project point of view and user needs.

Competitive Analysis

Competition research on the basis of data from the briefing. We prepare a competition analysis matrix, thanks to which we quickly find ourselves in a specific industry.

Value Proposition

If the project requires a deeper specification of the business aspects, we use Value Proposition or Business Model Canvas for this purpose.

User Story Maping

User Stories is a method of describing the requirements for software development. Based on that tool we're preparing precised priced hourly estimation.

Prioritisation and Roadmap

On the last step based on data, we prepare a detailed product roadmap with deadlines and sprints goals.
Second Step:

Design and Prototyping
"A designer knows he has achieved perfection not when there is nothing left to add, but when there is nothing left to take away." -Antoine de Saint-Exupéry
Get Free Consultation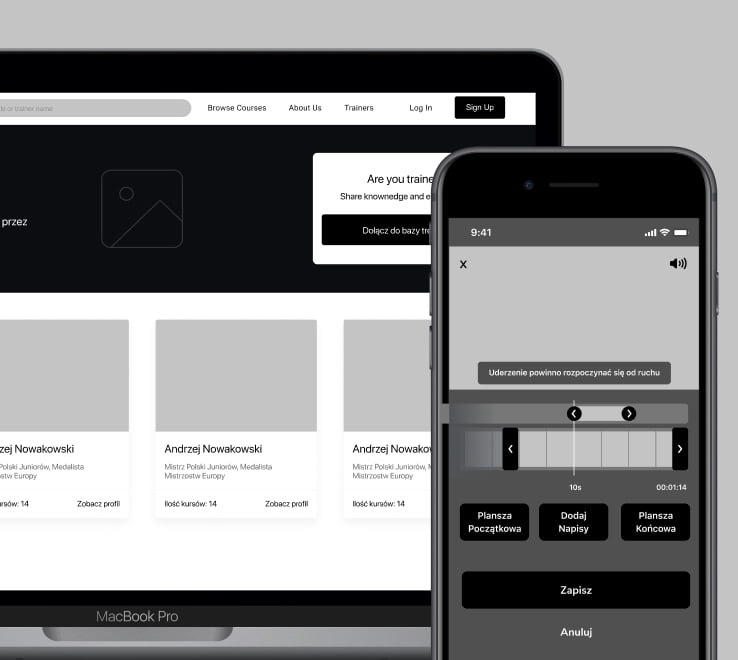 Tools we use
User Flows

Usually we prepare the whole map of your mobile or web app to prevent all the potential blank spaces of the user flows.

Wireframing

After the user flow drawing we can start draw your product more precisely, to help you, your team and our development team better understand the whole project.

Lo-Fi or Hi-Fi Prototypes

If is needed based on wireframes we preparing fully interactive and clicable prototypes of your mobile or web app. We use Figma and Axure to depply engage all stakeholders into beginning process of your amazing product development. That helps to provide better experiences for you and your users.

Product Design

The next step is to prepare a distinctive and beautiful Product Design that will emphasize the already perfected aspects of the user experience. We provide whole process from icons, colors, typography, logos etc. Check our portfolio.

Design Systems

Any large project should be consistent to allow it to expand. We create, support and develop Design System, thanks to which you will save on the development of new functionalities and keep all systems consistent.

A.I. Predictions

Having a design, we can prepare heatmaps based on A.I. algorithms. Predictions are accurate in about 90%, which gives us the advantage of predicting the effectiveness of design at an early stage.
Third Step:

Deliver
After completing the research and wireframing from the previous stage, we deliver designs. Deliverables are fully hand off prepared designs in Zeplin or Figma and also source files.If the scope of the project includes Development, at this stage we plan sprints and deliver Mobile App or Web App.
Get Free Consultation
Check our Portfolio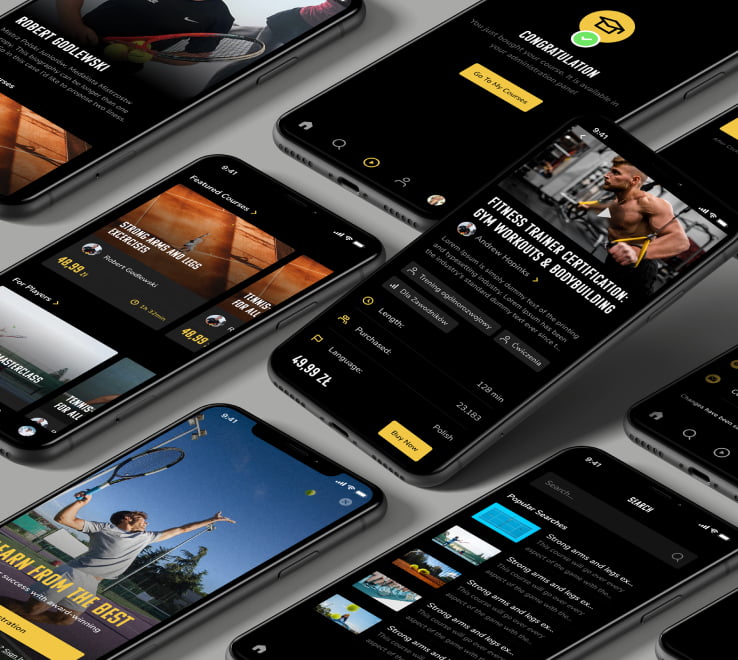 Tools & Deliverables
Designs Hand Off on Zeplin

We delivery fully useable designs for developers on Zeplin, Figma or Avocode.

Clicable High Fidelity Prototype

While project include prototype we provide link to clickable design based on Figma or Axure.

Design Systems

We provide design systems based on Sketch Library for Figma Design System.

Release Product

We also offer Mobile App and Web Development. We support the entire process from project initiation to the release of the application on the store.